Block Chain
23/07/2021
Article Readability [539]
Here's How Blockchain Could Revolutionize Higher Education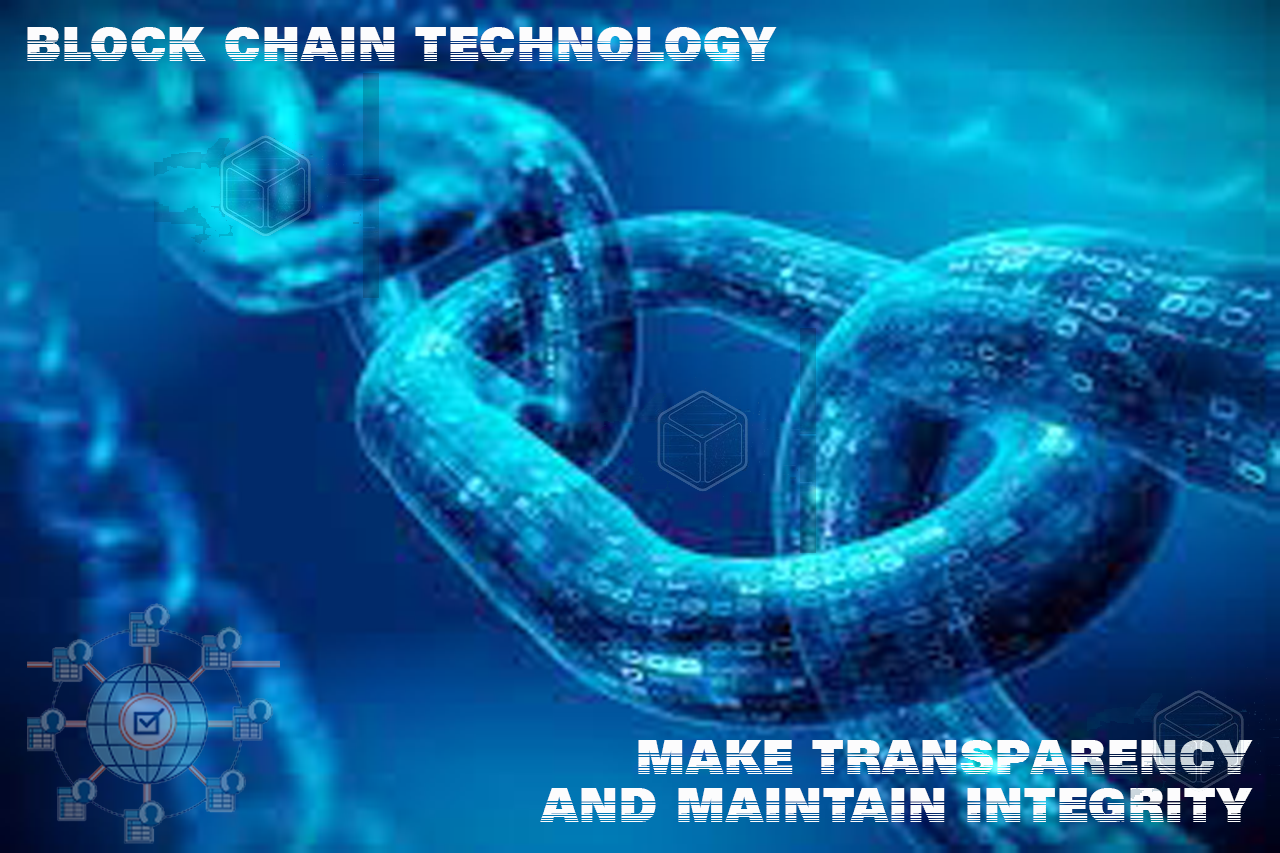 As of 2018, 42 percent of fifty top universities worldwide provided one course on blockchain or cryptocurrency, according to a report by Coinbase. When people talk about blockchain, the first thing that crosses their minds is the technology that powers cryptocurrencies like Bitcoin and Ethereum. What they don't know is that blockchain has the power to revolutionize different sectors of the economy, including higher education. Blockchain is also responsible for recent advancements in project management, as it enables better execution and monitoring of projects involving large teams.
Blockchain is a public ledger with the capabilities to record and verify transactions automatically . Also referred to as DLT (distributed ledger technology), blockchain is the essential building block that powers Bitcoin, Litecoin, and other cryptos. Blockchain's ability to eliminate fraud, restore and preserve integrity makes it an ideal technology to verify compliance in institutions. Additionally, a report in EdTech magazine states that advocates for blockchain say that the technology restores ownership to learners. If you're curious about how new tech is disrupting learning, below are the incredible ways blockchain could revolutionize higher education.
Enhance record keeping
Blockchain technology guarantees security and visibility, aspects learning institutions can leverage to revamp the record-keeping of certificates, degrees, and diplomas. Ideally, blockchain can make credentials digital and store them in the cloud, under the safe control of learners. It provides a secure model for collecting and sharing students' competency indicators, such as citations, certificates, badges, and other academic records. Think of this model as an e-portfolio of your academic-oriented life experiences that are immutable, upgradeable, and verifiable. Some universities are already leveraging this technology to enhance record keeping. For instance, the University of Melbourne has been using blockchain since 2017 to grant its students digital credentials.
Besides transforming how schools keep students' records, blockchain can streamline the accreditation process of universities and colleges. Since blockchain is instrumental in preventing fraud, it provides a trusted means to verify that a person is who they claim to be. Education leaders can take advantage of this feature to verify the quality of learning institutes and qualifications of aspiring teachers or trainers. Doing so helps reduce fraudulent certificates and degrees.
Intellectual property digital rights protection
Due to its ability to manage, protect, and share digital content, blockchain could help students and higher education leaders to develop intellectual property, share it and control how it's used. As a result, professors may enjoy rewards for their teaching materials based on their actual use and reuse. Moreover, blockchain's ability to prevent fraud makes it a perfect fit to solve problems linked to intellectual property rights management in education. For example, teachers can use the distributed ledger technology (DLT) to determine if a student's invention or idea is unique. Students can also leverage this technology to protect their intellectual property from illegal access.
Processing student payments can be quite tiresome, as it demands the involvement of the learner, parents, banks, scholarship-granting agencies, and school representatives. Integrating blockchain technology into the education system could make the entire process easier. That's because blockchain enables students to store their cryptocurrency funds in a digital wallet. They can later use their digital funds to pay for tuition and other education-related fees. Using cryptocurrencies to pay for goods and services isn't a new practice. However, many educational institutions are hesitant to accept fees paid with Bitcoin or other cryptos, except for a few like King's College in New York.
Using Bitcoin to pay school fees helps eliminate hidden charges, and students incur a 1 percent payment fee during transactions, which is much lower than conventional payment fees. Other benefits of paying with cryptocurrency include easy accessibility, no third-party interference, zero additional fees, and high transparency. Given that Bitcoin relies on a secure and transparent decentralized system that tracks your transaction and displays the movement on your screen, you don't have to worry about losing funds. Furthermore, the system maintains your anonymity to ensure no one else can see the transaction in progress. But before learning institutions can allow Bitcoin payments, they need to understand everything about cryptocurrency taxation and educate their students. Understanding the taxation process of cryptos is key to preventing hefty fines imposed by tax authorities for late tax payment or evasion. Because cryptocurrencies are treated as property, the standard legal consequences of not paying due taxes apply to Litecoin, Dogecoin, and Bitcoin.
Improve file storage
Blockchain's initial design was developed with a public distribution model in mind and without specific access controls. However, there are blockchain applications capable of addressing data confidentiality and security, which are essential for storing school data. This means, incorporating blockchain technologies in schools can help improve security systems in areas where information is easy to manipulate. Typically, blockchain encrypts confidential data, making it difficult for unauthorized personnel to access it. Securing school data using blockchain keeps student names, academic records, financial statements, and addresses secure.
Additionally, blockchain protects information stored in the cloud by using encrypted tamper-proof ledgers. That way, hackers or anyone without authorization cannot access any information in the cloud. With increased cloud security, storing academic files becomes easy, and students don't have to worry about an individual corrupting their data.
Upgrade teaching practices
Blockchain is a
versatile technology that instructors can integrate into the course curricula
to complete various teaching tasks. For example, teachers can code lessons, quizzes, courses, and tests into the technology. The coded training materials and tests can then be executed automatically, as long as all the qualifying criteria have been verified. Even more interesting is that instructors can use blockchain to evaluate students, thanks to its smart contract feature. This tool helps verify if students have completed tasks as specified. Education leaders can also set up a prize system to ease the process of rewarding students who perform well in class. With a blockchain-based reward system in schools, higher-ed principals can award well-performing students and instructors cryptocurrencies as tokens.
Resource sharing
Higher education is expensive, making it difficult for individuals with limited finances to enroll in college. However, building a decentralized learning system can lower the cost of school fees. The decentralized, peer-to-peer nature of blockchain technology can pave the way for universities to share courses and faculty expertise via cloud-based computing services, software, and other tech tools. A blockchain-based education system would enable sharing and storage of data more securely and confidentially. Leveraging cloud storage based on the decentralized model of blockchain technology would likely be cheaper than conventional resource-sharing practices. Students and instructors would also have the option to pay for shared resources using cryptocurrency, which is affordable and straightforward.
Collaboration in creating learning resources
Besides sharing course resources, blockchain can boost collaborative efforts among researchers and professors in creating learning materials. When higher education leaders corporate and establish liaisons, education can improve significantly. A decentralized learning system that enables universities to compete at the global level can benefit students in various ways. First, learners would have the freedom to select courses and create a curriculum with the guidance of a student advisor. Not to mention, blockchain can help aid students to build course resources by giving them access to learning materials shared and stored in the cloud. On the other hand, course creators can receive recognition and rewards for their intellectual property whenever applicable.
The other notable benefit of blockchain in the education system is that learners can attend courses offered by various schools of the global education network. They can then collect points and rewards and receive verified certificates for each completed course. Once a student has completed all the course requirements, they can receive a digital degree.
Promote secure communication between parents and schools
Blockchain can disrupt communication across all industries, and the education sector isn't an exception. By improving school system security, blockchain secures private data shared between parents and teachers via chat, social media, or voice call. Instead of providing end-to-end encryption like most communication mediums, blockchain focuses on decentralizing data to keep private information private. That way, only intended users can access information. Ideally, a decentralized communication model enables people to share data in blocks or pieces. When these blocks are linked together, they form a complete record of data transmitted between multiple parties. Interestingly, each block or part of the information is encrypted, meaning it has only one part of the record or transaction. So the data is invaluable unless it's linked to the other blocks, meaning hackers can't steal any information shared through a communication medium powered by blockchain.
Blockchain technology is becoming increasingly popular, even though most people know it as the fundamental block that makes Bitcoin and other cryptos work. While the main application of blockchain is cryptocurrencies, this technology has great potential to revolutionize the entire economic landscape. Given that blockchain is a decentralized ledger with the capabilities to protect and restore integrity, it can significantly change the health, manufacturing, construction, and education sectors. Within the education sector, blockchain technology has the power to enhance record-keeping, streamline school fees payment, boost collaboration and resource sharing, and promote secure communication.
Written By: Sara Timpson
#blockchain